Logan is the founder and principal optical designer of LOD. Designs ranging from medical Intra-ocular aspherical lenses to A.F. airborne telescope systems. LOD/Logan also specializes in high power LED light distribution modeling and design.
Kristen is VP and DO of LOD as well as manager of Curly's Place, which part of the LOD corporation. The riding facility offers lessons for young or new riders. The LOD laboratory, office and riding facility are at the same location.
Jose Bouza is LOD's lead mechanical engineer and owner of North Pointe Associates; partner of LOD. Jose and Logan have been working on prototype projects fro over a decade. North Pointe developed all of the mechanical housings in LOD's products page and for many of LOD's customers.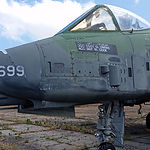 Devin and Alyssa are both electrical and software engineers. They are new partners of LOD for the past 3-4 years. They design and build high power LED and laser diode circuit board drivers.